Millennial fashion retailer Missguided mulling a sale
Fri, 14 Apr 2017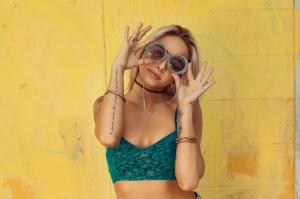 Female fashion retailer Missguided is considering a sale or a stock market listing as it eyes an aggressive expansion strategy.
Sky News reported
that the retailer has called in Rothschild for guidance and could be looking to bring in outside investors by 2018 or 2019.
Missguided, also in the news for being named in a Sky News investigation into real animal fur being sold as fake, was founded by Nitin Passi in 2009 and creates clothes "designed by in-house talent that's made to equip millennial women with the fashion they need for all elements of their life".
If it floats, the company would be listed alongside competitors including Asos and Boohoo.
Sky said while Missguided's sales in the 12 months to March 2015 were £117 million, they are understood to have "grown considerably" since then.
As well as its online operation the firm has a physical store at the Westfield shopping centre in Stratford, London, and is embarking on an ambitious international expansion plan.
Missguided, alongside House of Fraser, was recently named in an investigation into real animal fur being sold as fake on British high streets, despite both retailers having fur-free policies.
In a statement Missguided said: "Missguided does not condone the use of fur in any of its products and is investigating the issue raised by Sky. The items referenced in the article have been removed from sale."
Find
retailers for sale
.
Subscribe to the Business Sale Report
here
Subscribe today to read and search all our news, premium articles, business sale listings and buy/sell resources.
Do you want to gain access to the latest businesses for sale as well as all UK administrations, liquidations and all winding-up petitions?
Business Sale Report is your complete solution to finding great aquisition opportunities.
10 Biggest Buyer Mistakes
Fill in your details below to get our FREE guide