Rural supplies firm Countrywide puts all its shops up for sale
Wed, 10 May 2017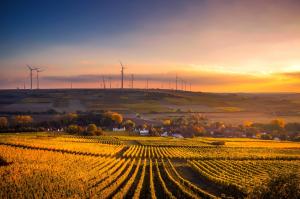 Countrywide, the supplier of equestrian and farming supplies, has put its remaining 53 stores up for sale as it looks to hive off its retail division.
In a financial update the firm said "disappointing" trading performance and a period of "considerable change and transition" had led to its decision. The company reported losses of £9.9 million last year, following losses of £8.2 million in 2015.
The company, established in 1902 as Bedford Flowers, already closed 14 stores earlier this year in an effort to improve profitability and will now sell the remainder of its retail estate. PricewaterhouseCoopers has been appointed to explore the sale.
The board said it took the decision in order to prioritise the opportunities that would deliver the greatest returns.
Countrywide will instead focus on its two other business units - Rural Energy, which supplies energy products to rural homes and businesses, and Turf and Amenity, which supplies turf, fertiliser and other products to golf courses and sports grounds.
"Further to the confirmation of 14 retail store closures in February, which formed an important part of re-positioning the retail business for profitable growth in the future, the board continues to review the strategic direction and profitability of the company as a whole," Countrywide said.
"It is clear to the board that the retail environment remains challenging and that to compete effectively for the long-term will require further rationalisation of the cost base along with potential further investment.
"With the operational challenges outlined above, three business units all requiring investment, together with a legacy pension scheme to fund, the board has to prioritise the opportunities that will deliver the greatest returns."
The company added that it had recently had "positive discussions" with its bank and had secured funding facilities that would support the requirements of the business for "the foreseeable future".
Find
retail businesses for sale
.
Subscribe
to the Business Sale Report.
Subscribe today to read and search all our news, premium articles, business sale listings and buy/sell resources.
Do you want to gain access to the latest businesses for sale as well as all UK administrations, liquidations and all winding-up petitions?
Business Sale Report is your complete solution to finding great aquisition opportunities.
10 Biggest Buyer Mistakes
Fill in your details below to get our FREE guide