Vogue and The Economist printer put up for sale
Mon, 04 Jun 2018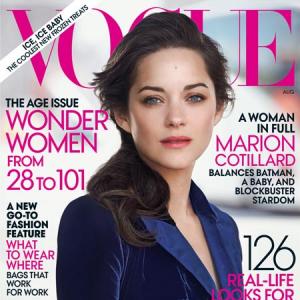 The company responsible for printing Vogue and The Economist has been put up for sale by Walstead, which controls the firm, despite a successful year expanding into Europe.

According to chairman Mark Scanlon, the group is working with Rothschilds alongside controlling shareholder Rutland Partners in preparation for the sale of the company, which has been valued between £300-£400 million.

"Our senior management team is committed to our long-term plan to lead the consolidation of the European printing industry," said Scanlon.

"So that we can exploit the many M&A opportunities we are being presented with, we have appointed NM Rothschild to advise us on a range of financing options which would provide us with even greater capital resources to follow through on these plans."

Commenting on the recent successes of the firm, Scanlon highlighted that Walstead has been rapidly growing across Europe in the past three years, expanding its presence across the UK, Czech Republic, Spain, Slovenia and Austria, as well investing across other European territories.

Rutland Partners, which will profit significantly from the sale, took a majority stake in the printing company two years ago, investing £33 million to gain a 53 per cent stake in the firm.

However, it wouldn't be the first financial success for the firm this year. Rutland recently sold the British Pizza Hut franchise for more than £100 million after purchasing it in 2012 for just £1 from Yum Brands. Since then, the private equity backer has invested £60 million to restoring the restaurant chain.
Subscribe today to read and search all our news, premium articles, business sale listings and buy/sell resources.
---
Latest Advertising and Media Businesses for Sale
---
Asking Price:
Turnover: £2,000,000
Location:
Well-established niche sportswear and other club/ association promotional products business offering a route to market into mass fan-based clubs, pop groups etc. Business has little competition with own design and manufacturing facilities. ..
---
Asking Price:
Turnover:
Location: South East
A way to sell your house without using estate agents. You can advertise your house direct to buyers through the website, and take advantage of various services offered including 'For Sale' boards, virtual tours, floor plans and professional photograghy...
---
Asking Price:
Turnover: £12,400,000
Location:
Market leading advertising company incorporating media planning and buying, research, direct marketing, production fulfillment and digital media. Established in the late 1970s, the company currently employs a staff of media and production professionals and is amongst the best-resourced advertising s..
---
View More Advertising and Media Businesses for Sale >>
Do you want to gain access to the latest businesses for sale as well as all UK administrations, liquidations and all winding-up petitions?
Business Sale Report is your complete solution to finding great aquisition opportunities.
10 Biggest Buyer Mistakes
Fill in your details below to get our FREE guide