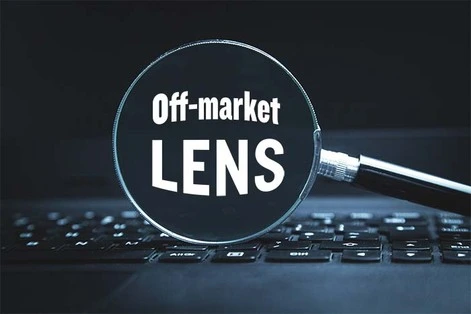 Assessing a target company
Acquiring a business can produce tremendous rewards, but you cannot lose sight of the fact that it is a major investment of capital that can pose serious risks. For that reason, if you're considering acquiring a business, it is a vital part of due diligence to thoroughly assess the company in order to gain a more comprehensive overview of its state of affairs. Acquiring a business can produce tremendous rewards, however remember that it is a major investment of capital with real risk attached. You'll want to look at the financials and ratios of each of the target companies in your shortlist, and then go into more depth once you have found a suitable candidate and begin financial and operational due diligence.
Start by examining the company's own published figures and information. Later on, during the early stages of a sale process and usually upon signing an NDA, you can ask the target business for a wider and deeper array of information. This will typically include details on the business' financial state, such as full annual accounts, management accounts, profit margins, sales, forecasts, investments and debts, among other information.
Buyers can also ask target firms for information regarding customer and client bases, marketing, key employees, ownership structure, legal and contract details, suppliers and technology systems.
You'll be looking to gauge the size of the opportunity, and will likely consider whether the target is undervalued; whether the company is using its assets to maximum effect; whether its management is weak or ready to retire; whether it might benefit from relocation; whether its products/services are complementary to yours or will add synergy.
Obviously that is a lot of time-consuming work and you will be advised to assess a company's suitability based on published and available information, before you are sitting in their office asking questions and conducting due diligence. You can garner a great deal of relevant information using BSR's Off-market Lens service. There, you can assess a company's performance by looking at its profitability and asset figures for up to the past three years. The Lens also enables you to compare your target business with other companies in the same sector.
With Business Sale Report's Off-market Lens service, you can easily view a target company's asset figures, enabling you to quickly determine its net asset value.
Business Sale Report's research team can also compile specialised lists of companies within particular industries, meaning that you can sort through and compare businesses in the relevant sector at your leisure using filters such as keywords, turnover and location. When using the Lens, you can also be assured that all information is updated on a monthly basis, so you are always looking at the latest figures.
Although these specifics will be invaluable, the process should not end there. Vital information on the company and the wider market can also be gained externally, for example by talking with the company's customers or clients, or by discussing the wider sector with an industry expert.
Talking to clients and customers can give you information such as comparisons with competitors regarding products and services, as well as on aspects such as pricing and payments. Clients and customers can also provide important details on the working relationship, such as the main points of contact or how much they deal with the company's ownership.
Speaking to an expert on the industry in which your target company operates will also be crucial, providing a valuable perspective on broader market conditions, recent changes in the market, factors influencing prices and margins and potential risk points that could impact the company or its competitors.
An industry expert may also be able to provide an invaluable neutral perspective on the business itself, its overall outlook and performance, how it fares in comparison to competitors and its reputation within the sector at large.
Search for off-market businesses
Then

Also see
Why you should consider off-market acquisition opportunities
How to identify target companies
Assessing the value of your target company