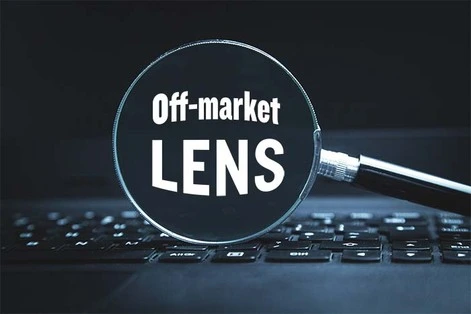 Why you should consider off-market acquisition opportunities
If you're considering buying a business, the obvious place to start is with businesses that are actively for sale. At Business Sale Report, there are thousands of businesses listed for sale, providing an easy and convenient way to search for acquisition opportunities.
However, even with such resources at your fingertips, you may sometimes find that limiting your search to on-market opportunities leaves you with a lack of convenient, high-quality choice. This is especially true if you are searching in a narrow sub-sector, overlaying other criteria such as size and area. You might also be looking at a very competitive market, where anything that comes up for sale gets sold very quickly.
For these reasons, searching off-market for acquisition opportunities can sometimes be the best way to proceed. After all, data shows that 98 per cent of active UK companies aren't actually listed for sale – clearly offering a far greater pool of businesses to fit your acquisition criteria.
It might seem likely that approaching owners of off-market businesses to discuss a potential acquisition would typically result in a swift rejection. However, data shows that around two-thirds of business owners say that they would be willing to consider serious offers for their business. Another key advantage of this approach is that you can quickly establish a direct line of communication with the owner, rather than undertaking negotiations through a third party.
Finally, as off-market opportunities offer buyers far more potential targets, you can improve the chances of a successful acquisition by having several prospective deals lined up, making it less damaging if a deal falls through.
As well as offering a comprehensive list of businesses for sale, Business Sale Report also enables you to search for off-market opportunities through Off-market Lens, the UK's leading acquisition database.
With the Lens, you can: a) Identify companies that fit your criteria and sort through businesses according to whether they have performed well or poorly over recent years. b) Search for businesses with conveniently located offices c) Download the relevant information on potential targets in a convenient csv format, then upload it to your preferred CRM or Excel.
Once you've drawn up a list of potential targets, you can reach out to their owners via email, letter or phone. If you would like help with this, feel free to contact the Business Sale Report team at info@business-sale.com.
Search for off-market businesses


Next
How to identify target companies
Assessing the target company
Assessing the value of your target company