32 SPAR shops for sale
Wed, 20 Apr 2011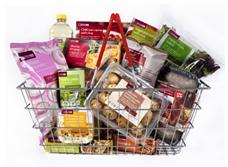 A swathe of SPAR stores is being marketed for a sale by Christie + Co, after having been identified by the owners as non-core.

AF Blakemore is selling the portfolio of 32 stores after its recent acquisition of Capper & Co, a fellow SPAR franchisor and distributor.

Seven of the stores for sale are in the East Midlands, ten are in Wales, while the rest are in England's Eastern, North East and South West regions.

Some of the SPAR shops also have post offices, and most of them have additional income streams from National Lottery concessions etc. The leasehold interest is available on all the stores apart from two, which can be bought freehold.

There are six SPAR retail distribution companies in Britain. Together they operate 300 company-owned shops and distribute to over 1,000 SPAR branded stores, generating sales of £1 billion.

Allen Shepherd of Christie + Co commented, "These represent a very exciting opportunity for experienced, independent operators to acquire stores - with or without post offices - as going concerns at very attractive prices."

SPAR stores are unique in that the SPAR members retain their independence while being part of the international brand. Originally set up in 1932 in Holland by Mr Adriaan van Well, SPAR was set up in the UK in 1957.
Subscribe today to read and search all our news, premium articles, business sale listings and buy/sell resources.
Look around the Business Sale Report
10 Biggest Buyer Mistakes
Fill in your details below to get our FREE guide
Next Steps...
Subscribe and get contact details straight away.
We send you login details to access information for all the businesses listed for sale.
Give us your acquisition criteria and our researchers will begin searching for specific opportunities that match your requirements.
View new opportunities you won't find anywhere else and use daily notifications to stay ahead of the competition.
If you have any questions, get in touch with us to find out how we can help.
Call us on +44 (0)20 8875 0200
Or email [email protected]