Brexit drives foreign buyers to UK
Fri, 30 Dec 2016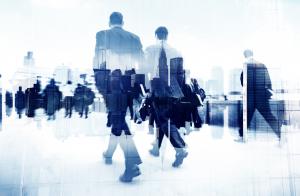 Sterling's rapid devaluation against the US dollar on the back of the surprise EU referendum result piqued overseas buyers' interest in British firms, new research suggests.

While the data from Thomson Reuters shows that domestic UK dealmaking underperformed - there were only 1,355 domestic deals - Britain was saved from any 'M&A collapse' by foreign buyers on the hunt for good deals.

British M&A activity totalled $177.5 billion (£144 billion) in 2016, some way below the record $394.8 billion reached in 2015 - but still "in line with the longer five-year trend", Reuters said.

Inbound M&A reached $143.7 billion and domestic M&A was $33.7 billion as the UK kept its place as the third-largest market for deals after the US and China.

Reuters said the rise of the foreign buyer was a clear trend, citing Rupert Murdoch's 21st Century Fox takeover of British broadcaster Sky for £11.7 billion.

"Brexit should never have been talked up as an Armageddon moment for UK M&A, especially with such a sharp devaluation in the currency which has clearly been a stimulus for overseas buyers," Tim Gee, an M&A partner at law firm Baker & McKenzie, told Reuters.

"Much of the activity in 2016 was skewed towards foreign buyers with less UK-to-UK activity," Mr Gee added.

"Total activity levels were not really knocked that much by Brexit but who was doing the buying did shift - deal values in 2016 are very similar to the historical trend."
Subscribe today to read and search all our news, premium articles, business sale listings and buy/sell resources.
Do you want to gain access to the latest businesses for sale as well as all UK administrations, liquidations and all winding-up petitions?
Business Sale Report is your complete solution to finding great aquisition opportunities.
10 Biggest Buyer Mistakes
Fill in your details below to get our FREE guide