Commercial property markets 'positive' in Scotland
Wed, 03 Apr 2013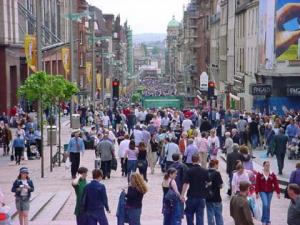 The commercial property markets in Edinburgh and Scotland are performing well, according to recent research from Deloitte Real Estate.

The report found that the two cities in Scotland could outperform the UK as a whole, with a notable increase in the take-up of office space in the cities over the course of 2012.

According to Deloitte's UK Key Cities report, Edinburgh enjoyed its strongest lettings performance in four years, while rent in the capital was also healthy.

Year-on-year investment volumes in Glasgow were also revealed to be on the rise, with completed deals in the city worth £152 million over the course of the year.

Alasdair Ramsay, head of Deloitte Real Estate in Scotland, told the BBC: "Glasgow is one of the first regions outside of London to see any new development activity, which provides some reason for optimism for the next 12 months. Although there are limitations to the extent of market recovery we should expect across Scotland this year, it is the most positive picture we have been able to paint for the region in some time.

"With positive rental growth and the embers of recovery in Glasgow's development market, we could well be looking at an even more positive picture come this time next year."
Subscribe today to read and search all our news, premium articles, business sale listings and buy/sell resources.
Do you want to gain access to the latest businesses for sale as well as all UK administrations, liquidations and all winding-up petitions?
Business Sale Report is your complete solution to finding great aquisition opportunities.
10 Biggest Buyer Mistakes
Fill in your details below to get our FREE guide