Log Book Loans' assets sold out of administration
Fri, 24 Feb 2012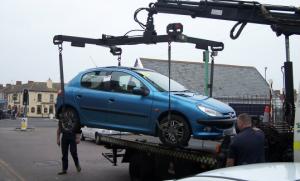 Log Book Loans, which provided loans secured against customer's vehicles, has
entered administration
.
A deal to purchase most of its assets was agreed soon after it
entered administration
on 13 February, though was not a pre-pack administration, Insolvency Today has reported.
The firms
in administration
, Nine Regions Ltd and Log Book Loans Ltd, both traded as Log Book Loans. Paul Ellison and Gareth Roberts of RSM Tenon are the appointed administrators.
The London-based firms both lost appeals to have their licences revoked at a tribunal in November 2011, after the Office of Fair Trading decided they were 'unfit' to hold them. At the hearing it came to light that Log Book Loans had been responsible for thousands of letters sent to borrowers threatening legal action, using the company name Adams Spencer & Philips (ASP).
It was discovered that customers had been given the wrong impression that ASP had the power to initiate legal proceedings on Nine Regions' behalf. Log Book Loans had the authority to take control of its customers' vehicles without going to court, and could chase them for any remaining cash owed after vehicles had been sold.
For the year ending 23 February Nine Regions recorded a gross profit of £16.4 million, with net assets of -£7.9 million.
Click here for the details on
Log Book Loans in administration
.
Subscribe today to read and search all our news, premium articles, business sale listings and buy/sell resources.
Do you want to gain access to the latest businesses for sale as well as all UK administrations, liquidations and all winding-up petitions?
Business Sale Report is your complete solution to finding great aquisition opportunities.
10 Biggest Buyer Mistakes
Fill in your details below to get our FREE guide