London's Bull and Gate pub for sale
Wed, 16 Nov 2011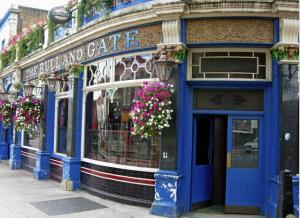 The Bull and Gate pub and music venue in Kentish Town, London, which famously hosted Nirvana, Coldplay, Blur and Manic Street Preachers in their early days, has been put on the market for £2.7 million.

The Lynskey family have owned the pub for the past 32 years, and are now selling up to pursue other projects and because trading at the pub has been tough in the recession.

Speaking to Caterer and Hotelkeeper, leisure property agent Chris Bickle of Davis Coffer Lyons commented: "This landmark pub venue is quite possibly the most renowned place in the capital to see unsigned acts and has played a major and historical role in London's drinking and live music scene for decades."

"We very much hope to find a buyer who can continue the tradition of live music at this location. At the same time, the sheer size of the building will obviously appeal to investors and developers," he continued.

The Bull and Gate also hosted the Timebox club from 1987 to 1992.

With a total of just under 4,200 sq. ft., the pub has a live music room and eight bedrooms. Before being used a public house, the 17th Century building was traded as a launderette, snooker hall and a theatre.
Subscribe today to read and search all our news, premium articles, business sale listings and buy/sell resources.
Look around the Business Sale Report
10 Biggest Buyer Mistakes
Fill in your details below to get our FREE guide
Next Steps...
Subscribe and get contact details straight away.
We send you login details to access information for all the businesses listed for sale.
Give us your acquisition criteria and our researchers will begin searching for specific opportunities that match your requirements.
View new opportunities you won't find anywhere else and use daily notifications to stay ahead of the competition.
If you have any questions, get in touch with us to find out how we can help.
Call us on +44 (0)20 8875 0200
Or email [email protected]
Latest articles in this category