Merger enhances positions of UKDN and Waterflow
Wed, 19 Oct 2011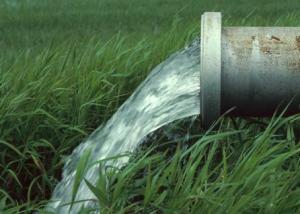 A merger between two of Britain's biggest independent drainage specialists has created a new market-leading company with a turnover of around £50 million.

Solihull-headquartered UK Drainage Network (UKDN) and Slough-based Waterflow Holdings have combined their expertise to expand on the specialist services they can offer to the household, industrial, commercial, transport and water sectors.

UKDN was already the UK's largest specialist in claims management, remediation, validation, investigation and repair services for a number of major household insurers in the UK. In the last year alone its turnover has grown by 15 per cent. Waterflow, which has been trading since 1965, provides CCTV inspection, maintenance, renovation and repair of drains and sewers, offering particular skills for safety- and time-pressured environments.

The merged company will have a workforce of more than 500 directly-employed skilled operatives, working across its nationwide network of 17 depots.

UKDN's chief executive, Greg Beech, said the deal had created exceptional new opportunities for both businesses.

"This is a transformative merger for both businesses, creating an independent market leader with unrivalled geographical reach and a long track record of providing high service levels in demanding markets," he said.

"Waterflow is a robust and well-invested business which has built a strong reputation for delivery, particularly in highly regulated areas such as rail and utilities."

The merger will put the companies in an excellent position for the 2010-2015 Asset Management Plan (AMP) cycle, which will see £22 billion invested in improvements and maintenance of the UK water industry infrastructure.
Subscribe today to read and search all our news, premium articles, business sale listings and buy/sell resources.
Latest articles
Do you want to gain access to the latest businesses for sale as well as all UK administrations, liquidations and all winding-up petitions?
Business Sale Report is your complete solution to finding great aquisition opportunities.
10 Biggest Buyer Mistakes
Fill in your details below to get our FREE guide