Minoan considers sale of its Scottish business
Fri, 22 Dec 2017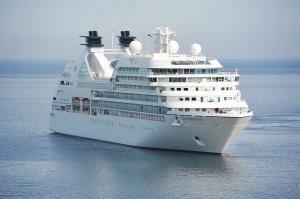 Travel company Minoan is weighing up plans to sell its Scottish business in a deal that could be worth £1.3 million, requiring extra funds to pay off a corporate debt.

The Glasgow-based travel group revealed this week that it had received a "credible approach" from an unnamed bidder to buy its travel and leisure division.

Minoan is currently building a major resort complex on Crete which has been delayed several times and has said it was considering the deal so it could "concentrate its efforts on optimising the value" of this new development

The new construction will incorporate hotels, golf courses and a marina, with total costs estimated to be in the region of £300 million.

The group's bosses said they were in negotiations over the sale and, if agreed, any proceeds would be used to repay a debt owed to Hillside International Holdings, a Jersey-based investment vehicle.

Minoan's boss, former Direct Holidays chief executive Duncan Wilson, said the sell-off was "anticipated to leave the group largely debt free".

He added: "Should there be any excess cash remaining after the repayment of group debt, this will be used for working capital purposes.

"The board expects to be in a position to update its shareholders on the likely outcome in the new year."

The company employs more than 250 staff with specialists in cruise, Lapland, Canada, golf and ski holidays, with other experts that concentrate on business travel and retail.

Earlier this year Minoan acquired Morningside Travel, an Edinburgh-based firm, which it then consolidated into a separate business division that includes Cruise Kings, Cruise Centre, Ski Kings and Gold Kings. In June, the Greek Government finally cleared the 6,000 acre Crete project on the Cavo Sidero peninsula to start construction.
Subscribe today to read and search all our news, premium articles, business sale listings and buy/sell resources.
---
Latest Building and Construction Businesses for Sale
---
Asking Price:
Turnover: £1,200,000
Location: Yorkshire and the Humber
This specialist and profitable roofing contractor supplies a range of multi-functional in-house refurbishment services in asphalt, metal, felt and asbestos and holds many accounts with major clients, covering all types of roofing ? mainly industrial and commercial...
---
Asking Price:
Turnover: £600,000
Location: London
Family building, renovation and maintenance contractors. Established for over 100 years. Member of the Federation of Master Builders. A trusted and respected reputation in the industry. Substantial number of annual maintenance contracts. Company Health and Safety/ Compliance policy. ..
---
Asking Price:
Turnover: £446,000
Location: South East
Formed in 1998, this family-owned business established an instant reputation for customer satisfaction and affordability. It specializes in supplying unique, high quality fully fitted kitchens in a range of styles, which complement traditional, modern and contemporary ideas...
---
View More Building and Construction Businesses for Sale >>
Do you want to gain access to the latest businesses for sale as well as all UK administrations, liquidations and all winding-up petitions?
Business Sale Report is your complete solution to finding great aquisition opportunities.
10 Biggest Buyer Mistakes
Fill in your details below to get our FREE guide