National Fostering Agency up for sale
Mon, 14 Nov 2011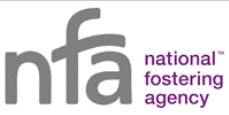 Sovereign Capital has put the National Fostering Agency (NFA) on the market, causing a flurry of interest from private equity buyers.

The London venture capitalist Sovereign Capital drafted in Rothschild to explore refinancing options for Britain's second biggest fostering agency in September. Sovereign has since put the business up for sale, having owned it for the past five years.

At least three bids of interest have been received, valuing the business at about £135 million, much higher than the original asking price of £80 million.

The bidders include The Priory Group, which is supported by private equity outfit Advent, and Teachers' Private Capital, the private investment arm of Ontario Teachers' Pension Plan. Blackstone is thought to have put forward its interest, but it is not clear if a bid has been made.

Also the owner of the prestigious Wetherby School where Prince Harry and the Duke of Cambridge were schooled, Sovereign would be ready to exit the fostering agency if the right price is offered.

The founders of NFA, Michael Lovett and Edwina Beech, set up the agency in 1995, and each retained a 21 per cent shareholding after selling a 50 per cent stake to Sovereign in 2006. At the time it had nine offices, now the North London based business has 15.

The numbers of children in private fostering in Britain have increased in recent years to more than 10,000 at any one time. Revenues for NFA have subsequently increased from £30 million in 2006 to £54.2 million for the year ending March 2011.
Subscribe today to read and search all our news, premium articles, business sale listings and buy/sell resources.
Do you want to gain access to the latest businesses for sale as well as all UK administrations, liquidations and all winding-up petitions?
Business Sale Report is your complete solution to finding great aquisition opportunities.
10 Biggest Buyer Mistakes
Fill in your details below to get our FREE guide