Newcastle's Roebuck Shopping Centre up for sale for £4 million
Tue, 16 May 2017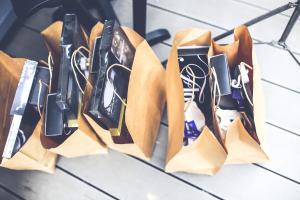 Newcastle's Roebuck Shopping Centre is up for sale with a guide price of £4 million.
The centre generates around £486,000 a year in rent and boasts a number of popular stores including Next, Argos, Dorothy Perkins and Iceland. Just two of the total number of units are currently empty.
Traders hope the shopping centre's prosperity will not be affected by the impending sale.
The auction is set to take place at London's Berkeley Hotel on May 23.
A spokesman for Allsop auctioneers said: "Our client has set a guide price of £4 million. He owns a number of shopping centres and this is only one of them and he is auctioning it off as he looks at his portfolio."
Capello Lounge assistant manager Rowan Donnell told
the Sentinel
: "Roebuck Shopping Centre is very important to Newcastle. There are not a lot of things around here as it is and without it people would be inclined to go to Hanley. If someone buys it and brings more shops and restaurants in then it would bring more people into Newcastle."
Some people expressed confusion at the sale. Local resident Dave Hall said: "I do not know why you would sell the centre when it has so much potential. It is right in the middle of the town and has a big car park at the back."
However, he did agree that being able to attract bigger-named shops would be advantageous.
"A lot of people come to Newcastle and even more would if there were more big names like Top Shop or something similar. With the right shops people would rather come to Newcastle than Hanley."
Find
retail businesses for sale
.
Subscribe
to the Business Sale Report.
Subscribe today to read and search all our news, premium articles, business sale listings and buy/sell resources.
Do you want to gain access to the latest businesses for sale as well as all UK administrations, liquidations and all winding-up petitions?
Business Sale Report is your complete solution to finding great aquisition opportunities.
10 Biggest Buyer Mistakes
Fill in your details below to get our FREE guide