North East engineering firm enters administration with 300 jobs at risk
Wed, 11 Oct 2017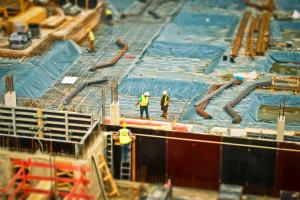 An engineering firm in the North East of England has called in the administrators - putting more than 300 jobs at risk – after cash flow problems hampered its profitability.
The Owen Pugh Group, which was founded in 1946 and has sites in Dudley, Blaydon, Stockton-on-Tees and Sunderland, ran into money problems after taking on loss-making projects.
Grant Thorton were summoned as administrators earlier this week, with Christopher Petts and David Dunckley taking control of the business's fate.
Since then, most of Owen Pugh's business units – Owen Pugh & Company, Owen Pugh Civil Engineering, Owen Pugh Contracts and HCS Drain Services – have ceased trading, with some 257 employees already being made redundant.
Owen Pugh Aggregates, which operates a quarry near Sunderland, is still running and its 30-person workforce kept on to help Grant Thornton find a buyer. Nine staff are also still working at Owen Pugh's head office.
Petts said that he was hopeful a buyer might be found for at least part of the group, explaining that unsuccessful projects in 2017 had seen the firm's cash position deteriorate significantly in recent months.
"Despite having sourced additional external investment during July 2017, cash pressure intensified culminating in parts of the group being presented with winding up petitions in recent weeks, which they have been unable to satisfy.
"I am working with the employees and customers to establish if there are elements that can be rescued, and a buyer located, in very short order."
A number of prospective buyers are reported to have expressed an interest in buying parts of the business and its assets.
Search
businesses in administration
Subscribe to the
Business Sale Report
Subscribe today to read and search all our news, premium articles, business sale listings and buy/sell resources.
---
Latest Businesses for Sale
---
Asking Price:
Turnover: £640,000
Location:
Digital printing specialists, commercial and retail stationers, lithographic printing and various ancilliary services. Freehold retail shop and long leased factory unit. Sale price includes all equipment and properties. NP £80k...
---
Asking Price: £1,900,000
Turnover:
Location: UK Wide
This leading highly profitable, UK based manufacturer of exploration, drilling and sampling equipment, supplies to the world minerals/earth sampling markets, the highest quality of earth drilling, boring, core sampling and in-situ ground testing equipment. The company has an enviable reputation for ..
---
Asking Price:
Turnover: £500,000
Location: South East
Three Victorian houses joined together to form a luxury 8,500 sq. ft. facility. Includes reception, two lounges, four dining rooms, 16 en-suite bedrooms, music room, two kitchens, conservatory, bar, sauna, hot tub and more...
---
View More Businesses for Sale >>
Do you want to gain access to the latest businesses for sale as well as all UK administrations, liquidations and all winding-up petitions?
Business Sale Report is your complete solution to finding great aquisition opportunities.
10 Biggest Buyer Mistakes
Fill in your details below to get our FREE guide