Pets Choice MBO opens door to further growth
Thu, 26 Sep 2013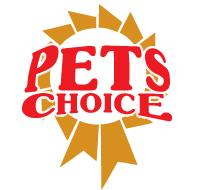 Pet food producer Pets Choice has changed ownership in an MBO deal, with the promise of "significant investment" in its site.
Tony Raeburn, Pets Choice chief executive, headed the buyout with support from Hans Jurgen Deuerer, the founder of German pet food maker Tiernahrung Deuerer, which has been a supplier to Pets Choice for several years.
Some of the Pets Choice shareholders including Joseph Davies and Anthony Oppenheimer, who held 22 per cent and 17 per cent respectively, have exited the business.
Based in Blackburn, Lancashire, and with a customer base spanning the UK and Europe, Pets Choice makes own label foods and treats for dogs, cats, ornamental fish, birds and other small animals. It also owns and operates the Webbox, Davies and Pets Choice brands.
It is a member of the Pet Food Manufacturers Association, and has recently relocated to a 120,000 square foot distribution centre in Blackburn. It presently has a 145-strong workforce and sales of about £26 million.
Pets Choice has grown substantially over the past five years, while the Webbox brand is proving to be increasingly popular in the pet food market.
Mr Raeburn commented on the deal: "This buyout will allow us to further build on this growth and success by drawing on the vast experience of both myself and Hans Jurgen Deuerer in the pet food market."
Looking ahead investment will be plugged into the business to continue the fast growth of the Webbox brand in the UK and overseas.
____________________________________________________________________________
Related information:
Pets at Home strengthens vet services with purchase of Vets4Pets
View the latest businesses for sale
Subscribe today to read and search all our news, premium articles, business sale listings and buy/sell resources.
Do you want to gain access to the latest businesses for sale as well as all UK administrations, liquidations and all winding-up petitions?
Business Sale Report is your complete solution to finding great aquisition opportunities.
10 Biggest Buyer Mistakes
Fill in your details below to get our FREE guide