Planet Organic seeks advice over planned sale
Wed, 01 Nov 2017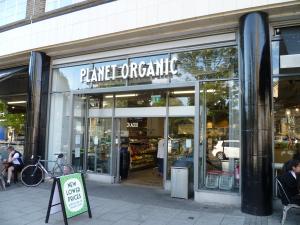 The owners of healthy eating specialist Planet Organic are considering a sale of its business and have engaged advisors to help shape a potential deal.
According to reports in the Daily Telegraph, the chain has appointed independent corporate finance firm Spayne Lindsay to gauge buyer interest in a deal that could be worth £50 million.
The news follows other big-ticket deals for health food companies, including the £1.7 billion sale of Holland & Barrett to L1 Retail and Amazon's £10.7 billion acquisition of organic retailer Whole Foods.
Planet Organic is believed to be attracting interest from both Japanese trade buyers and private equity, though management may still consider selling only a stake in the company.
The healthy eating chain, which has retail locations around in Wandsworth, Islington and elsewhere around London, was founded in 1991 by Boston native Renée Elliott who wanted to bring US-style health food stores to the UK.
Though kicked off with seed funding from family connections, Planet Organic has since attracted investment from former Marks & Spencer director Alan Smith, ex-Space NK boss David Krantz and Colin Fenn, one of the founders of womenswear firm Fenn Wright Manson.
The organic food chain is on track to make some £35 million in sales this year, with around 30 per cent of that figure derived from selling freshly squeezed juices and the rest from groceries, such as its signature spelt pizza bases.
According to Elliott, around 60 per cent of Planet Organic's customers are under the age of 40, which she attributes to millennials' interest in the clean eating trend.
She had previously commented that the "clean eating trend is just healthy eating rebadged".
Find a
business for sale
Subscribe to
Business Sale Report
Subscribe today to read and search all our news, premium articles, business sale listings and buy/sell resources.
Do you want to gain access to the latest businesses for sale as well as all UK administrations, liquidations and all winding-up petitions?
Business Sale Report is your complete solution to finding great aquisition opportunities.
10 Biggest Buyer Mistakes
Fill in your details below to get our FREE guide