UK businesses step into Spring with confidence
Mon, 17 Apr 2017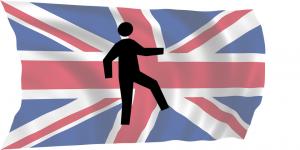 Britain's companies enjoyed a decent start to the year and are heading into spring with confidence, in positive news for the economy in the wake of the vote to leave the EU.
The British Chambers of Commerce (BCC) said its members were growing in confidence about turnover and profitability, although concerns remain over employment and inflationary pressure.
Responses from more than 7,000 businesses show "solid growth" in the manufacturing and services sectors, with both enjoying rises in domestic and export sales compared to the final quarter of 2016.
Manufacturing was singled out as doing particularly well, especially in the exports market, with higher numbers of firms reporting improved sales and orders than in previous quarters.
In services, while performance "has not returned to historic trend levels", it is improving from its decline in the two quarters immediately following the EU referendum, the BCC said.
However, the rising cost of raw materials and overheads, inflationary pressures and recruitment difficulties are still causing problems for firms.
Dr Adam Marshall, BCC director-general, said short term prospects for business look strong, but warned about what could lie ahead.
"In the here and now, many businesses are resilient and experiencing solid growth. Many firms tell us their short-term expectations are strong, but that the medium-term picture is far from clear.
"The rise in inflation seen since last year's EU referendum is the biggest immediate pressure facing most firms. While manufacturers have enjoyed a good quarter, they are facing higher costs at the factory gates, which increasingly translates into companies having to raise their own prices.
"With inflation already above the Bank of England's target, this squeeze on firms looks set to continue in the medium term."
Subscribe to the Business Sale Report
here
Subscribe today to read and search all our news, premium articles, business sale listings and buy/sell resources.
---
Latest Businesses for Sale
---
Asking Price:
Turnover: £640,000
Location:
Digital printing specialists, commercial and retail stationers, lithographic printing and various ancilliary services. Freehold retail shop and long leased factory unit. Sale price includes all equipment and properties. NP £80k...
---
Asking Price: £1,900,000
Turnover:
Location: UK Wide
This leading highly profitable, UK based manufacturer of exploration, drilling and sampling equipment, supplies to the world minerals/earth sampling markets, the highest quality of earth drilling, boring, core sampling and in-situ ground testing equipment. The company has an enviable reputation for ..
---
Asking Price:
Turnover: £500,000
Location: South East
Three Victorian houses joined together to form a luxury 8,500 sq. ft. facility. Includes reception, two lounges, four dining rooms, 16 en-suite bedrooms, music room, two kitchens, conservatory, bar, sauna, hot tub and more...
---
View More Businesses for Sale >>
Do you want to gain access to the latest businesses for sale as well as all UK administrations, liquidations and all winding-up petitions?
Business Sale Report is your complete solution to finding great aquisition opportunities.
10 Biggest Buyer Mistakes
Fill in your details below to get our FREE guide