UK smartphone maker appoints administrators
Mon, 12 Feb 2018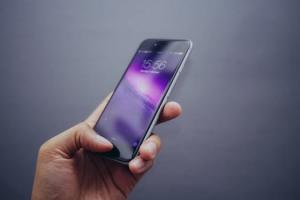 UK-based smartphone maker WileyFox, the only mass market phone producer in Britain, has entered administration three years after its initial launch.

The company, which first opened for business in 2015, targeted the growing trend for non-contract phones by providing a number of low-cost handsets. However, it has faced a number of hurdles within the past two years, including the collapse of its favoured operating system Cyanogen due to licensing issues.

WileyFox also suffered a severe blow at the beginning of the year when its primary source of funding, Russian bank Promsvyazban (PSV), was restricted from lending outside of the country following a bailout from Russia's Central Bank.

According to Michael Coombes, CEO of the group, has revealed that the majority of WileyFox employees have now been made redundant as the group is restructured with its long-term future in Europe in mind. In an email released in the press, Mr Coombes said: "The purpose of the administration is to restructure the Wileyfox Group, reduce its cost base in Europe and to ensure its long-term future across all the markets it operates in."

Meanwhile, professional administrator Quantuma has been appointed to assess the company via corporate recovery business advisory's Andrew Andronikou and Andrew Hosking.

Commenting on their plans for the business, Andrew Andronikou said: "We are looking at prospective interested parties to buy the goodwill and IPR associated with the business to take forward the operations in Europe."

Mr Andronikou added that there were many areas where savings could be made in order to secure a future for WileyFox, particularly within marketing and PR. He said: "Distribution of the handset hasn't been successful, it hasn't penetrated the market in accordance with the time set out [by management]."
Subscribe today to read and search all our news, premium articles, business sale listings and buy/sell resources.
---
Latest Technology Businesses for Sale
---
Asking Price:
Turnover: £500,000
Location:
Established approx. five years. IT solutions, computer builds, server solutions, VOIP and IT support nationwide. Relocatable. Good customer base with high profit margins. Investment opportunity. ..
---
Asking Price:
Turnover: £100,000
Location:
The company has developed unique products that address the card payment terminal industry, particularly (but not limited to) mobile and wireless applications, such as airline excess baggage payments. There is considerable intellectual property in both payment terminal and application server software..
---
Asking Price:
Turnover: £670,000
Location: UK Wide
Award winning software provider for a broad range of mobile devices, including handheld PCs, Blackberrys and mobile phones. High growth sector with worldwide sales to date of over 200,000 units. Retail agreements with Microsoft and Dell. Most sales via web with online payment. Highly profitable with..
---
View More Technology Businesses for Sale >>
Do you want to gain access to the latest businesses for sale as well as all UK administrations, liquidations and all winding-up petitions?
Business Sale Report is your complete solution to finding great aquisition opportunities.
10 Biggest Buyer Mistakes
Fill in your details below to get our FREE guide