Find the perfect golf course business for sale, save hundreds of hours of your time, we handle the research for you.

Latest businesses in administration

We provide a range of alert tools to help you find, and make the most of, these opportunities, where business and its asset may be selling for a very cheap price.
---
Subscribe today and receive:
Direct contact details for the sellers of businesses(or their agents)
Access to businesses for sale you won't find elsewhere
Daily email alerts for the latest businesses for sale
Daily email alerts for the latest businesses in administration
Our printed Business Sale Report posted to you every month
Access to our extensive guides and resources section
Call us now on 0208 875 0200 for more information
or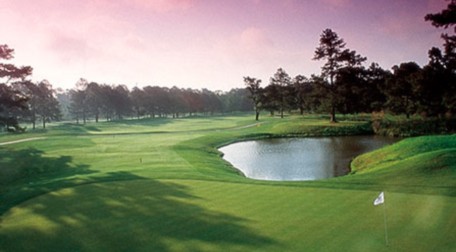 Golf courses an attractive business to buy
Golf continues to be one of the most popular leisure pastimes in the UK. There are approximately 2,800 golf courses across England, Wales, Scotland and Northern Ireland, with over five million people playing at least once a year. As well as providing a unique leisure experience to players of all ages, golf courses have obvious property and land investment benefits, often proving themselves as secure long-term investment opportunities. Golf course businesses can often generate multiple income streams from sources that include club membership fees, private and corporate function hire, regular admissions fees, sale of golf accessories and equipment and hotel accommodation charges. And of course, golf clubs are one of the world's most attractive 'lifestyle' business investment opportunities. What keen golfer wouldn't want to own his or her own club?
"BSR provides comprehensive content for dealmakers to keep in daily contact with companies coming up for sale. It has already provided us with a couple of strong leads."
Donald Proud, Owen Williams Consultants.
BUY A GOLF COURSE OUT OF ADMINISTRATION
Distressed golf courses and other golf related businesses are a great investment opportunity for anyone who is interested in pursuing a lifestyle change by purchasing a golf course, golf centre or driving range. Take a look at our administrations list for details on failing golf courses and related businesses that may be on the market. (These are sometimes sold at below market-valued prices and offer a great opportunity to buy licensed own premises.)
Our subscribers are using the distressed business alerts to:
Buy businesses out of administration for lower than market-valued prices
Ensure that they are the first to know about all businesses that go into administration in the UK (we publish our administrations list daily, well before even Companies House)
Enquire about assets that may be up for sale as a result of a firm falling into administration
Monitor the distressed market for competitors who have been placed into administration and capitalise on their failings - bid for client banks, equipment or win over the endangered contracts of failing competitors
Below is a list of golf course businesses for sale
1 - 0 of 0 businesses for sale
Not found what you are looking for?
Contact us now to find out how we can help you.
Call us on 0208 875 0200 or email [email protected]
Or have a look at our FAQ page to find out more about our service.
Businesses in administration - distressed businesses
If you are looking for a specific company that may have gone into administration, liquidation or had a winding-up petition lodged against it, you will need to be a subscriber. Please have a look at our distressed business pages or contact us on 0208 875 0200 for more details.