The due diligence process
Are you looking to buy a business or merge with another company? If so, you should conduct a due diligence before signing the paperwork and finalising the sale.

Due diligence is an investigation and analysis of the viability of the business you wish to buy or merge with. A valuable risk management tool for business and company buyers, due diligence should be carried out before any sale settlements are finalised.



What is involved in due diligence?
During due diligence, a range of issues are considered including obligations, liabilities, business structure, finances and legal responsibilities of the company of interest. The exact elements of a due diligence will however vary depending on the industry.
A due diligence can also identify negotiation points and help determine practical solutions for the tactical implementation of a strategy. It may also form the basis of the sales memorandum.
Due diligence generally involves a 2-phase approach:


Preliminary Phase


Detailed Phase



Financial


Legal


Commercial & Marketing





Each phase of due diligence requires time and consideration. So if you want all the information at hand to make an informed decision about a potential sale or merger, it is best to ensure you cover all aspects of the due diligence process.
As the buyer, you can determine the information you require from the seller or potential merger and provide a clear brief. Due diligence can be time consuming and involve a range of technical aspects depending on the size and nature of the company for sale. You may need a team of professionals including lawyers and accountants to deal with the different aspects. The process can take anywhere between a few days for a smaller company to several months for a larger company.
Due diligence usually takes place after an offer of a business sale or merger is accepted however no binding contracts have exchanged hands. It is important to ensure this period is used wisely and enough time is allocated for the due diligence to occur.
Part 1: Preliminary Phase
The preliminary phase of due diligence is an evaluation of the deal, where a preliminary assessment is made of the key risks and opportunities. This part of the due diligence process should ideally take place before the offer of sale has been accepted and may involve general research on the company and its operations as well as checking with Companies House on latest accounts and company reports. These findings are then built upon in Part 2 of the process, the detailed phase.
You should be mindful that at a time when no offer has been formally accepted, the company you wish to purchase or merge with may be unlikely to provide you with any detailed information. A lot of the information gained in this phase will be from publicly available sources and any connections you may have.
Part 2: Detailed Phase
The detailed phase of due diligence is where the in depth research occurs to ensure all affairs are in order and get a clear picture of the business performance now and in the future. Any potential issues that require further clarification or assurance should also be made visible in this phase.
You may have several areas of the business that are of particular concern to you as the prospective buyer. In this phase, you can build upon the information gained in the preliminary assessment and create a detailed brief on information you would like from the seller.
The detailed phase is generally made up of three elements - financial, legal and commercial & marketing. The accountants and lawyers you engage may already have due diligence checklists to work from but you can always provide any particular concerns you would like addressed.
Financial
As you may have guessed, financials are very important when making your assessment of the growth potential of a business. Depending on the size of the company you are purchasing, you may require information from a range of sources. Some aspects you may wish to consider include:


Financial statements


Balance sheets including assets, debts, liabilities and cash flow


Bank account statements


Profit forecasts


Tax returns


Legal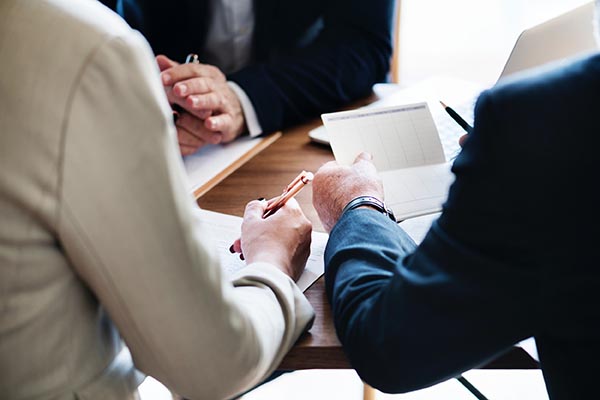 At this point, this is where you check legal risks and concerns. First and foremost, you should check that the company you are buying or merging with has the legal title to sell or merge. This is where your lawyer or team of lawyers come in handy. They will be able to check this for you and also find out if there are any outstanding regulatory and litigation matters. Here are some other elements you may wish to consider:


Confirmation of legal ownership of all key assets


Lease agreements of office space


Confirmation of the status of any intellectual property


Insurance policies


Confidentiality and non-compete clauses


Pending employment or other litigation


Confidentiality and non-compete clauses


Commercial & Marketing
Your preliminary research should have provided you with some idea of the market for your business venture including an appreciation of competitors and the regulatory environment. Now that you've made a firm offer that has been accepted, you can confirm your thoughts on the commercial viability of the business. Take the opportunity to have a careful look at the customer base and supplier contracts. From this, you can determine any major impacts with the change of ownership or merger.
For an in depth assessment of the commercial & marketing position, you may want to consider:


Marketing and sales strategy


How new business is generated


The status of customer relationships


Strategic alliances or business relationships with other industry participants


Process of entering into new agreements


Other Aspects
In some industry sectors, there may be special requirements that need to be fulfilled for a sale or merger so ensure you cover those aspects with your professional experts. For example, if you intend to purchase an insurance company or a company registered under the Banking Act, approvals or licences may be withdrawn if advance clearances to a takeover are not obtained. A similar position may arise if the company is engaged in investment business and registered under the Financial Services Act.
Once the due diligence is complete, you will be able to assess whether you wish to continue with the opportunity and if so, what further clauses or assurances you will require from the seller. An effective due diligence will ensure you enter into a sale with all the information required to make an informed decision.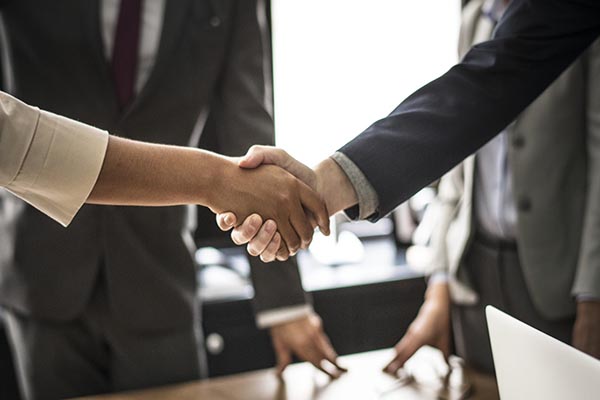 Looking for more tips on buying a business? Take a look at our other articles:

The top 10 questions to ask a seller before buying a business

Legal essentials when buying a business

M&A insurance: Are you covered?

Most costly buyer mistakes
Share this article