5 reasons why collaboration grows the bottom line
As a business owner, you will be looking at ways to grow your business and increase the bottom line. This may take the form of cutting operational costs, increasing marketing campaigns or focusing on a particular customer base. But something that may be often overlooked or not looked into enough is your employees and how their collaboration can affect the growth of the company.

Employees are an asset to any organisation and can have a direct impact on your bottom line. In fact, studies have shown that efficient ongoing collaboration increases the bottom line with 73 percent of employees believing that their business would be more successful if all employees were able to work with flexibility and collaboration.

In this article, we explore the five top reasons why collaboration grows the bottom line. But first, we'll address what effective collaboration looks like in today's working environment.


Introducing efficient ongoing collaboration
For efficient ongoing collaboration to exist in the workplace,
studies
have found that there is a need for employees to work face to face in a physical office space. Communication is key to an effective working relationship and in person communication is the best form available. A study published by the Journal of Neuroscience in 2013 found that face-to-face communication increased the synchronisation of interpersonal neural so that people working together can easily get onto the same wavelength.
With the evolving way in which we work, there is a demand for flexibility in working environments including working remotely or facilitating alternative working hours. This is where your IT department becomes extremely important. With the rise of the digital age and more millennials joining the workplace, a strong IT department is essential to first-class collaboration. Those businesses without the right technological tools will start to find a widening gap between innovation and collaboration, and in turn a slowing in the growth of the bottom line.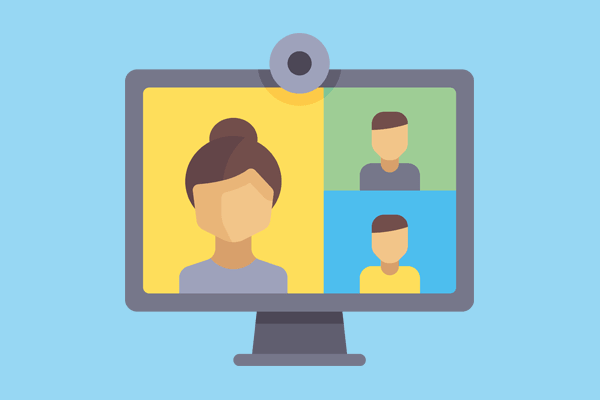 So where it is not possible to work face to face, technology can assist and by having a forward-thinking IT department, you can look at introducing tools to assist with face to face communication like video calling capabilities and conference arrangements.
Now let's talk about the 5 reasons why collaboration grows the bottom line.
1. Increases business agility
With collaboration, the agility of a business improves significantly as the company is better equipped to deal with unexpected changes in the market or inside the organisation itself. This is because effective teamwork within a company enables swift decision-making and quick implementation.
2. Engaged employees
Collaboration provides the opportunity to combine a range of ideas and skill sets to then deliver a superior customer experience. Where does all this come from? Your employees. Taking the contributions of your employees seriously makes them feel valued and become more engaged with the organisation. The more engaged your employees are, the more effective the output will be. Collaboration and teamwork is indeed the stepping stone for positive employee engagement.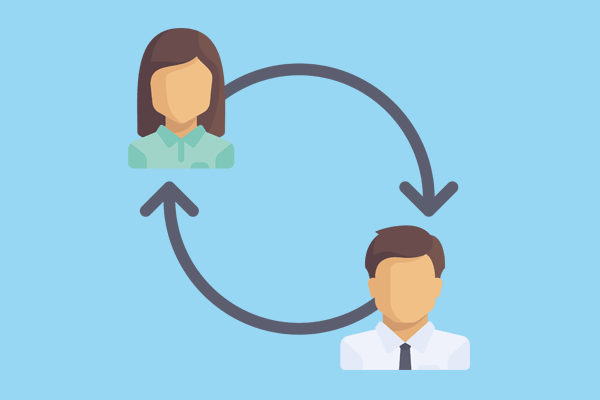 Engaged employees also means more efficient company meetings as your workers will be proactive in their approach and take an active interest in the wellness of the company.
3. Retention of staff
Better employment engagement also means your staff will be happy coming into work and may even want to stay for many years to come. Collaboration between employees creates a positive working environment and who wouldn't want to stay in a company that promotes support and teamwork? But for collaboration to be possible, your business will need to have an open workplace culture so that loyalty and commitment of your employees can grow. In fact, studies have shown that 56% of respondents ranked a collaboration-related measure as a number one factor for the overall profitability of a business.
4. Better alignment with stakeholders
Collaboration also extends to your stakeholders. By working together with your customers, suppliers and so on, you can achieve better products and services as well as deliver outstanding outputs. This also includes getting feedback to improve on your current distribution.
5. Increased individual productivity
A positive team environment cultivates productivity, especially individual productivity. A study by McKinsey & Company showed that implementing collaborative processes and networking tools increased productivity by 20-30% in global software development teams. It was also found that by encouraging collegiality, productivity increased by 25% with individual goals being met faster and higher quality results being generated.
So want to grow your bottom line? An open workplace with a collaborative environment and engaged employees will see your business ready to take on unexpected challenges with innovative ideas and propel itself to success.
Are you interested in learning more about how collaboration can grow your bottom line? Take a look at our in-depth article Why Staff are Key to a Successful Acquisition.
Become a member
of Business Sale Report and get exclusive member only articles every month, to find out more about
membership benefits click here
.
Share this article