Drinks company hires bank to advise on £200m sale
Wed, 16 May 2018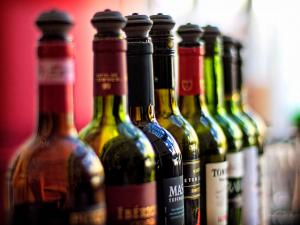 A UK-based producer or spirits and wines has appointed investment bank Rothschild to advise on a way forward, with options including a £200m sale of the company.

Halewood Wines & Spirits, which produces famous household names including Lambrini, Crabbie's alcoholic ginger beer and The Pogues whiskey, has confirmed that it is examining several strategic options for its shareholders, including a sale of the whole business.

The firm's CEO Stewart Hainsworth said that the sale would be a natural progression on the back of a period of sustained growth for the firm. A recent re-focusing of the core business to concentrate on artisanal spirits and craft beers has driven a large increase in profits for Halewood.

Hainsworth added: "This is an exciting time for the business, which our management team have been working towards for three years.

"Our success has been driven by investment in equipment, acquisitions and marketing support and further fuelled by a high growth brand portfolio, which includes Whitley Neill, currently the number one premium gin brand by volume in UK Supermarkets."

Named for its founder John Halewood, the drinks firm was established in 1978 and has since become one of the country's largest independent beverage firms. Since then, Lambrini has become one of the country's best known brands while Crabbie's has become a summer staple for many.

A renewed focus on the premium market saw the firm introduce new brands such as Liverpool Gin, Whitley Neill gin and Dead Man's Fingers rum, as well as buying new facilities at the Lake District brewery Hawkshead and the City of London Distillery.
Hainsworth also said that the company was working towards offering the best to its customers in the meantime.
Subscribe today to read and search all our news, premium articles, business sale listings and buy/sell resources.
---
Latest Food Businesses for Sale
---
Asking Price:
Turnover: £500,000
Location: London
A supplier of highly differentiated, healthier and consumer/ market relevant soft drinks established since 1998. The business to date has been funded by its current shareholders; however, they are prepared to write down their investment in return for a minority interest. There is an opportunity to a..
---
Asking Price:
Turnover: £500,000
Location: Yorkshire and the Humber
Highly successful independent specialist bakery for sale due to retirement of owners. Established for over 40 years, consistent profitability and significant growth potential for new owners. Management team and staff in place, premises, vehicles and fully equipped freehold bakery included in sale...
---
Asking Price:
Turnover: £450,000
Location: South West
The company has been established for in excess of eighteen years and trades from well presented premises on a small industrial site in a Wiltshire town close to both Bristol and Bath. It makes and supplies hand made sandwiches, baguettes and snack items to a broad range of garages, convenience store..
---
View More Food Businesses for Sale >>
Do you want to gain access to the latest businesses for sale as well as all UK administrations, liquidations and all winding-up petitions?
Business Sale Report is your complete solution to finding great aquisition opportunities.
10 Biggest Buyer Mistakes
Fill in your details below to get our FREE guide