New owners at power grid firm after £9m MBO
Tue, 13 Feb 2018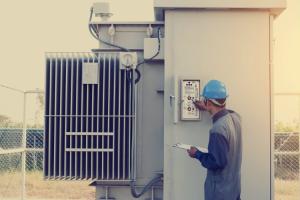 The management team at one of the country's leading secure power solutions firms has successfully completed an MBO, thanks to funding provided by a private equity firm.

Dale Power Solutions, based in Scarborough, has provided secure systems that ensure that power sources are reliable for clients across the UK for more than 80 years. Since 1935 its clients have included NEC, Siemens, National Grid, ISG, Mitie, Vodafone and Thames Water.

The firm employs more than 270 professionals across the country, including 70 service engineers who serve the nation.

A team led by the firm's chief executive Tim Wilkins, who has worked in the power sector for more than 30 years, successfully completed the buyout thanks to £9 million of funding provided NVM Private Equity. The team was supported by Denzil Lee, Dale's chairman, who will continue in the role following the MBO.

The firm's management team say that the MBO will allow the firm to expand to meet new opportunities, with sectors such as energy storage expected to complement Dale's already strong growth in its core business. Capital provided by NVM will also allow the firm to consolidate its position through new acquisitions.

Lee said he and the rest of the Dale team were excited to work with NBM to "exploit the significant new opportunities" in a fast-growing and evolving energy storage sector.

He added: "NVM throughout the process have worked closely with the team to understand the business and we have already developed an excellent working relationship which will help us greatly in exploiting the business opportunities."

James Arrowsmith, investment partner at NVM, added: "We have been very impressed with the team at Dale, who have done a great job in building a high quality business providing power solutions and services which are critical to a wide range of organisations in the UK and abroad.
Subscribe today to read and search all our news, premium articles, business sale listings and buy/sell resources.
---
Latest Businesses for Sale
---
Asking Price:
Turnover: £640,000
Location:
Digital printing specialists, commercial and retail stationers, lithographic printing and various ancilliary services. Freehold retail shop and long leased factory unit. Sale price includes all equipment and properties. NP £80k...
---
Asking Price: £1,900,000
Turnover:
Location: UK Wide
This leading highly profitable, UK based manufacturer of exploration, drilling and sampling equipment, supplies to the world minerals/earth sampling markets, the highest quality of earth drilling, boring, core sampling and in-situ ground testing equipment. The company has an enviable reputation for ..
---
Asking Price:
Turnover: £500,000
Location: South East
Three Victorian houses joined together to form a luxury 8,500 sq. ft. facility. Includes reception, two lounges, four dining rooms, 16 en-suite bedrooms, music room, two kitchens, conservatory, bar, sauna, hot tub and more...
---
View More Businesses for Sale >>
Latest articles
Do you want to gain access to the latest businesses for sale as well as all UK administrations, liquidations and all winding-up petitions?
Business Sale Report is your complete solution to finding great aquisition opportunities.
10 Biggest Buyer Mistakes
Fill in your details below to get our FREE guide