Tommee Tippee owner buys company behind Grobag
Fri, 05 Jan 2018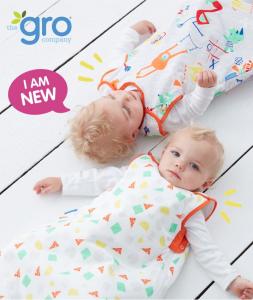 Tommee Tippee owner, Mayborn Group has purchased baby sleep bag brand Grobag and the company behind it for £22 million.
The Gro Company was founded in 2000, by two parents who were struggling to get their baby off to sleep at night. The company behind the Grobag brand, Gro-Group Holdings, has progressed to now offer a range of products for newborns, such as the Grosuit, Grohush, and Grolight.
Stockists for the Grobag range include Mothercare, Amazon, John Lewis and Argos among others.
Momentum Corporate Finance, announced the deal, and acted as adviser for Gro Company management. After the sale the company is to remain at its base in Exeter, where most if its 38 are located.
"The Gro Company has a fantastic range of well-loved and respected products which help parents get babies to sleep safely." Steve Parkin, chief executive of Mayborn Group said, as reported by
Insider Media
.
"It shares a number of synergies with our Tommee Tippee brand and we believe that we can use our global position to help grow this business dramatically and bring Gro's sleep-time solutions to parents around the world" he added.
Mayborn's Tommee Tippee brand was launched in 1965, and is used by parents globally.
Subscribe today to read and search all our news, premium articles, business sale listings and buy/sell resources.
---
Latest Retail Businesses for Sale
---
Asking Price:
Turnover: £480,000
Location: South East
This business was founded in 1972 by the father of the vendor and has grown since to become a significant enterprise with a reputation for the quality and variety of its products, brands, service and reliability. The business enjoys a prime main road location in a busy Essex town considered to be o..
---
Asking Price:
Turnover: £750,000
Location: North West
Busy trading location. Extensive showroom areas, well-presented throughout. Excellent reputation. GP 35%. Business only plus SAV...
---
Asking Price:
Turnover: £1,000,000
Location:
Well-established multi-faceted business. Main road trading position. Excellent customer base. Includes 17th century two bedroom cottage. Freehold. Business only option excluding cottage £999k+. GP approx. 23%...
---
View More Retail Businesses for Sale >>
Do you want to gain access to the latest businesses for sale as well as all UK administrations, liquidations and all winding-up petitions?
Business Sale Report is your complete solution to finding great aquisition opportunities.
10 Biggest Buyer Mistakes
Fill in your details below to get our FREE guide