Bolt-on acquisitions: can they be successful even if making a loss?
Businesses are always looking to drive growth but the companies that are set to make a killing are those with their eyes open; businesses and leaders who are switched on to the plethora of growth avenues open to them.

Bearing in mind that it's often the more obscure ideas that result in the greatest profit, let's take a close look at the growth power behind one often neglected route to growth: strategic bolt-on acquisitions.


Break it Up
At the initial point of enquiry into the M&A market, most business owners or management teams tend to bring a clearly defined vision of what they hope to achieve from making an acquisition. Motivations are usually growth and profit, but the methods for achieving these aims tend to be relatively narrow in scope.
While planning and focus are both essential ingredients in making a successful acquisition, coming at the market with a narrow focus can mean missed avenues of opportunity if they don't align with a predetermined profile. If, for example, the aim is to break into a new sector, buyers often start the search for an entire company to purchase and mould it to their requirements for profit. What this risks eclipsing is the sometimes more profitable route of maintaining an existing company and buying another one to bolt on, enabling the buyer to break into a new sector.
Taking the 'bolt-on' approach broadens the options for growth; no longer is a single and entire operational business required, but buyers can assess which aspects of a prospective acquisition could be broken down and 'bolted on' to the existing company or which can be disposed of as inefficient.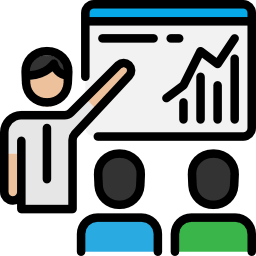 If a bolt-on purchase is going to help an existing business reach its potential, it needs to be critically assessed to ascertain exactly what it could bring to the table in terms of supplementing the existing company and offering a cheaper or more direct route to expansion.
Easing expansion
Springfield Homecare Services Ltd, part of the Springfield Healthcare Group, did just this with its bolt-on acquisitions. The business is one of the largest independent providers of domiciliary care in the North of England, but being unsatisfied with its already strong market position, the firm set out a strategy for market growth that revolved around several targeted bolt-on acquisitions.
The company announced its acquisition of Helping Hand HCS Ltd, based in North Yorkshire, and followed this with the acquisition of Newcastle-upon-Tyne-based Positive Life Choices.
The bolt-ons were identified with the primary aim of extending Springfield's geographical reach. By buying existing operations, it was able to push its services into areas not previously covered, while the variation in the acquisitions also enabled Springfield to expand its non-core services.
Both of these goals – expanding services and geographical reach – could have been achieved through organic growth. But by taking the bolt-on approach, Springfield was able to meet its goals without the need to invest the time, money and resources required to build up operations from scratch and fight for market share. Furthermore, it enabled the company to access instant revenue streams from existing contracts, as well as benefiting from any government grants and subsidies that might be in place – again, one less revenue source that doesn't need to be fought for.
Springfield is certainly not alone in seeing the benefits of this route to growth. But its approach – viewing bolt-ons as a direct source of expansion into new markets – is just one reason why successful business operations are looking at bolt-ons.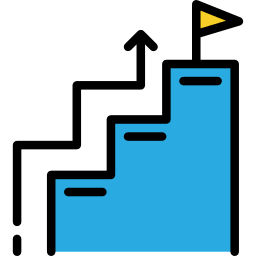 Buying assets
Other savvy business buyers who know just what they're after, are turning to bolt-on acquisitions for specific resources, sifting through departments, teams, IP and other assets to identify where the value lies for them.
This approach involves cherry picking the aspects of a company that are profitable for the purchaser and, if appropriate, disposing of any areas of the business that don't bring value. For example, a distressed manufacturing company that has struggled to turn a profit could well be bought as a bolt-on for a fraction of the investment that has gone into the firm's research and development programmes. Even if the bulk of the business model isn't viable, the right buyer will spot any costly patented processes that the firm has developed and target it for these alone. IT and pharmaceutical companies are also ripe with IP that can sometimes be bought through a bolt-on acquisition for a fraction of its original development costs where an opportunity is seized at the right time.
Similarly, it might be that staff are what the purchaser needs to drive growth and so targeting a bolt-on business with effective teams in place becomes the end goal. A talented technical team might be lurking behind an ineffective sales and account management front of house, but the right buyer will strip out these teams and align them with their own strategies for growth in the main business.
Looking behind the scenes and stripping out areas of value is a viable and highly effective strategy for growth, but it does require buyers to look past the whole package of an existing firm. Value could well be hidden if other aspects of the potential acquisition aren't working well together, but buy the company and review what is and isn't working and the purchaser can dispose of any deadweight and add the innovative aspects of the firm to drive their own company forward.
It sounds brutal, but sifting through a target or acquired company in this way and picking out the assets that are of value to you and your business has proved to be a very profitable growth strategy for many in the past.
Private Equity – Bolting on Value
In another league altogether are the private equity firms that look to bolt-on acquisitions as a powerful driving force for growth, often with a more immediate view to profit. Private equity-owned firms in particular tend to spearhead this route as their financial backers can see bolt-ons as a means of quickly increasing the value of a company before selling it on for profit.
One such private equity firm that has benefited from this approach is Phoenix Equity Partners, a mid-market private equity firm that has worked hard to build a leading business in new sectors, with bolt-on acquisitions providing a key part of their strategy.
The firm invested in Just Childcare, a childcare firm with head offices in Manchester. Phoenix's investment was brought in alongside that of the company's founders, David and Jacqueline Johnson, with whom the Phoenix had previous and successful professional workings within another childcare group.
This informed the private equity firm's targeting of Just Childcare, but it was also seen as ripe for investment thanks to its strong position in the sector and its projected profits. The company's previous openness to bolt-ons, which played a significant role in helping to expand its business, no doubt also had a role to play in convincing Phoenix that the business would continue to grow.
Barry Robinson, principal of Phoenix, commented at the time of the investment: "David is an experienced and entrepreneurial CEO with whom we have successfully worked before and we are excited at the opportunity to back him and Jacqueline in this new venture.
"This is an attractive sector with clear opportunities to build a significant group and we are proud that as a leading private equity firm we can play a part in making a difference in such an important area of the economy."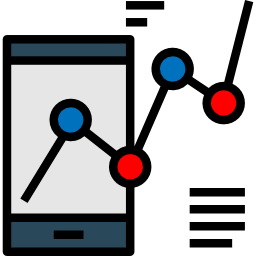 Ultimately, buying a business to bolt on is as unique as any other business acquisition. But it is a route worth exploring carefully to assess whether or not a bolt-on could provide the boost your company is looking for.
Looking for more insights on business aquisitions? Check out our other articles on:

- Company acquisitions: assets versus shares
- Why are some acquisition deals abandoned?
- Wealth Management Firms and Small Lenders Turning to Acquisitions
- The top 10 questions to ask a seller before buying a business
- Legal Essentials When Buying a Business
Share this article