TPG puts Poundworld business up for sale
Mon, 14 May 2018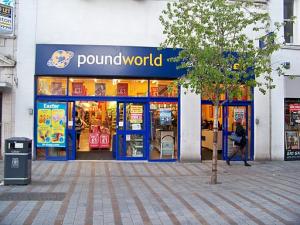 Poundworld has officially been put up for sale by its private equity owner, TPG Capital, according to the latest reports.

The decision to sell the chain of discount high street retailers follows TPG receiving expressions of interest from potential buyers.

Previously, it had been reported that Poundworld was undergoing restructuring in the form of a company voluntary arrangement (CVA), which involved the closure of 100 of its 355 stores across the UK. However, this process has now been shelved as the owners look to sell the business in its entirety instead.

A sale is now expected to be completed within a short period of time to allow the new owner to continue with the CVA if necessary. However, the 5,000 people employed by the chain will no doubt be feeling even more uncertain about their future in light of this latest news, as it is no longer clear how many stores will be closed, if any at all.

The chain reported that its problems stemmed from the fact that it imports a large amount of its stock and that it had been hit by the fall in the value of the pound as a result. It is also suffering as a result of rising overheads, increased online shopping and a fall in consumer confidence - the same issues that have impacted retailers across the country.

TPG Capital has owned Poundworld since 2015 and is also behind the Prezzo chain on Italian restaurant, which has also recently announced its own CVA.
Subscribe today to read and search all our news, premium articles, business sale listings and buy/sell resources.
Do you want to gain access to the latest businesses for sale as well as all UK administrations, liquidations and all winding-up petitions?
Business Sale Report is your complete solution to finding great aquisition opportunities.
10 Biggest Buyer Mistakes
Fill in your details below to get our FREE guide